Explore Mole - Reviews, Videos...
 Demo Face Scan by 3DMakerpro App
3D Scan and Animate ANYTHING in Seconds (Unreal Engine)
3D Scanning with the Mole
Best 3D Scanner for Beginners! 3D Maker Pro Mole Scanner Upto 42% Off
Is this Handheld 3D Scanner a Game Changer? - Lets See What the Mole Can Do!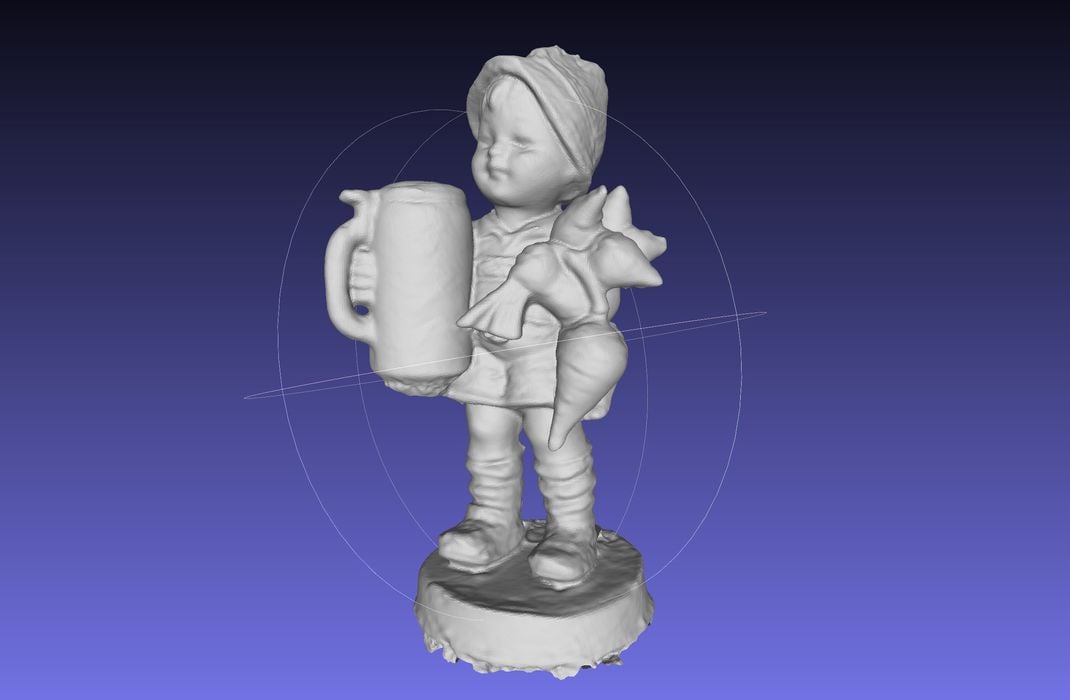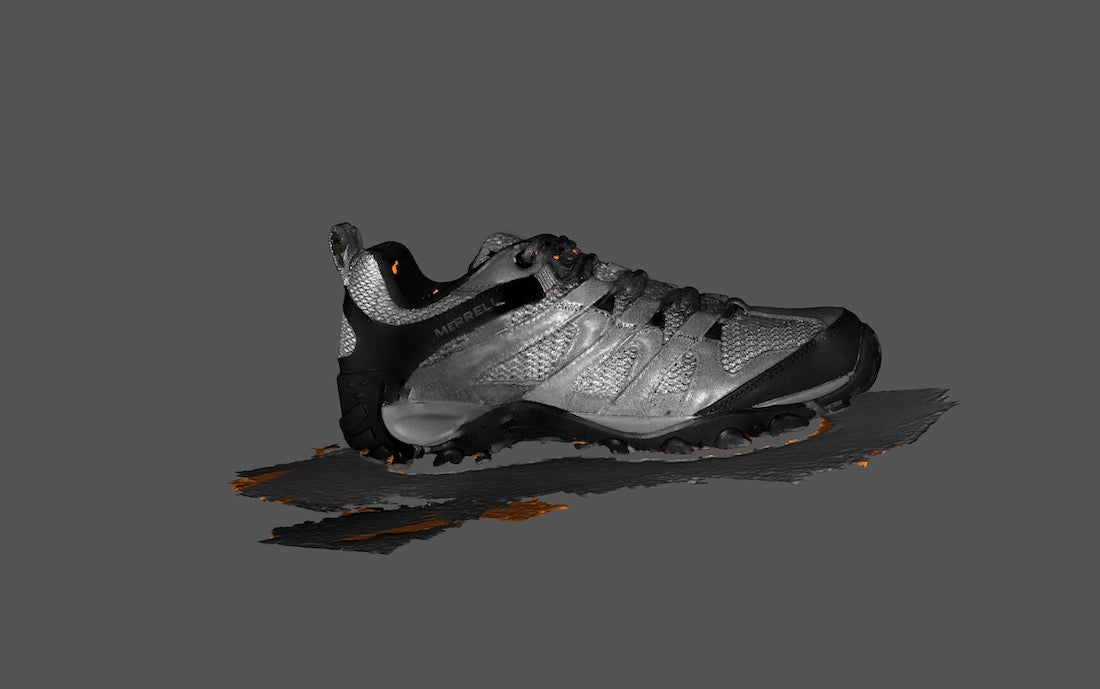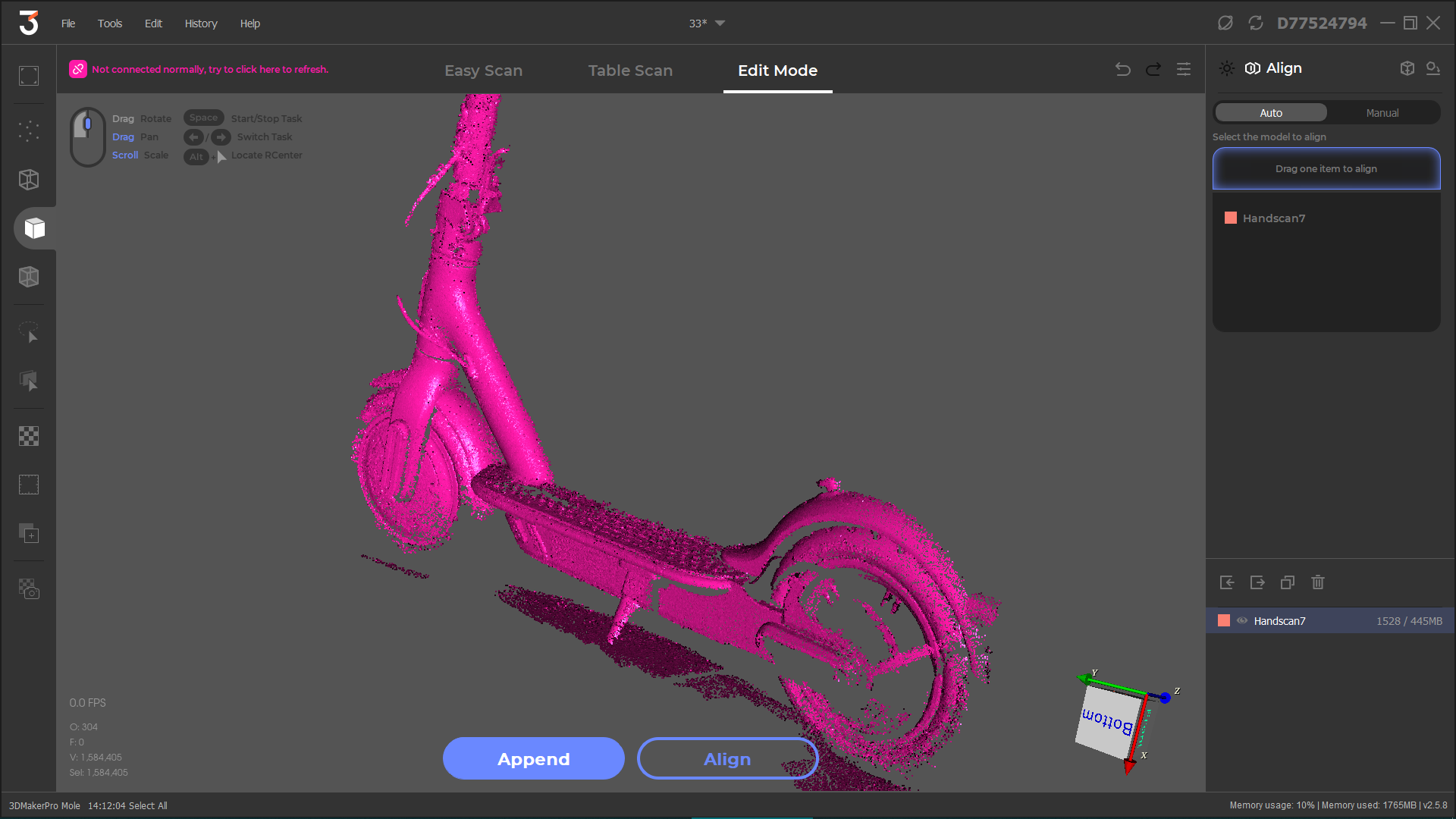 by Phillip Keane
3dprinting.com
But, we were pleasantly surprised at how much the scanner was able to capture without modifying the surfaces. As you can see in the image below, almost one complete side of the bike was captured with just a single scan.
Overview
by Tuan Do
Techwalls.com
One of the key applications for the Mole 3D scanner is in product design. For example, designers and engineers can use the scanner to create detailed digital representations of physical prototypes, which can then be used for further testing and refinement. This is especially useful for creating accurate prototypes in industries like automotive engineering or aerospace.
Overview
by Kerry Stevenson
Fabbaloo.com
The result was incredibly impressive. Here's the result of the JMStudio fusion. Note that the surfaces are appropriately smooth and continuous. Somehow the software is able to make a really good surface out of "fuzzy" point cloud data. I found this to be the case on almost all of my Mole scans.
Overview
Pre-Order Mole
COMPARE COMBO
Upgrade your scanning experience with the Premium or Luxury Combo.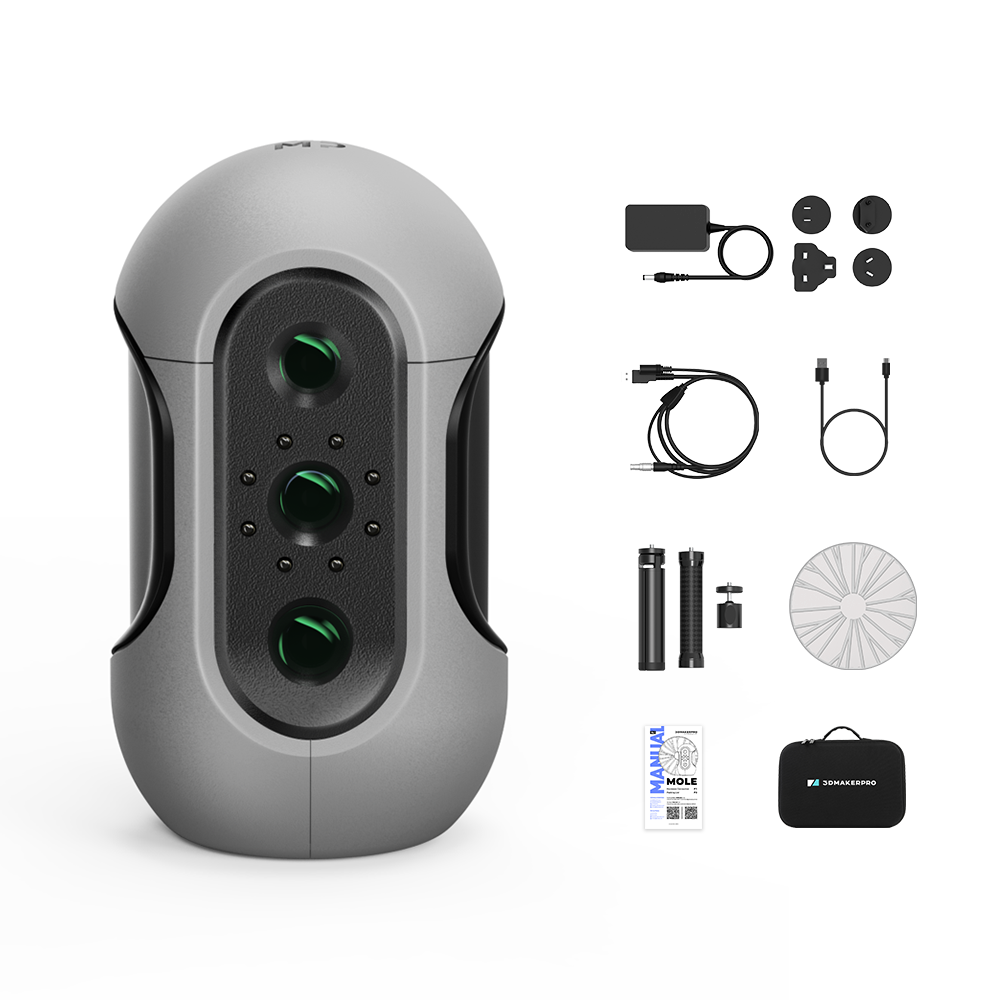 Premium Combo
Mole 3D Scanner x 1
Tripod x 1
Truntable Kit x 1
Luxury Combo
Mole 3D Scanner x 1
Tripod x 1
Truntable Kit x 1
Corlor Kit x 1